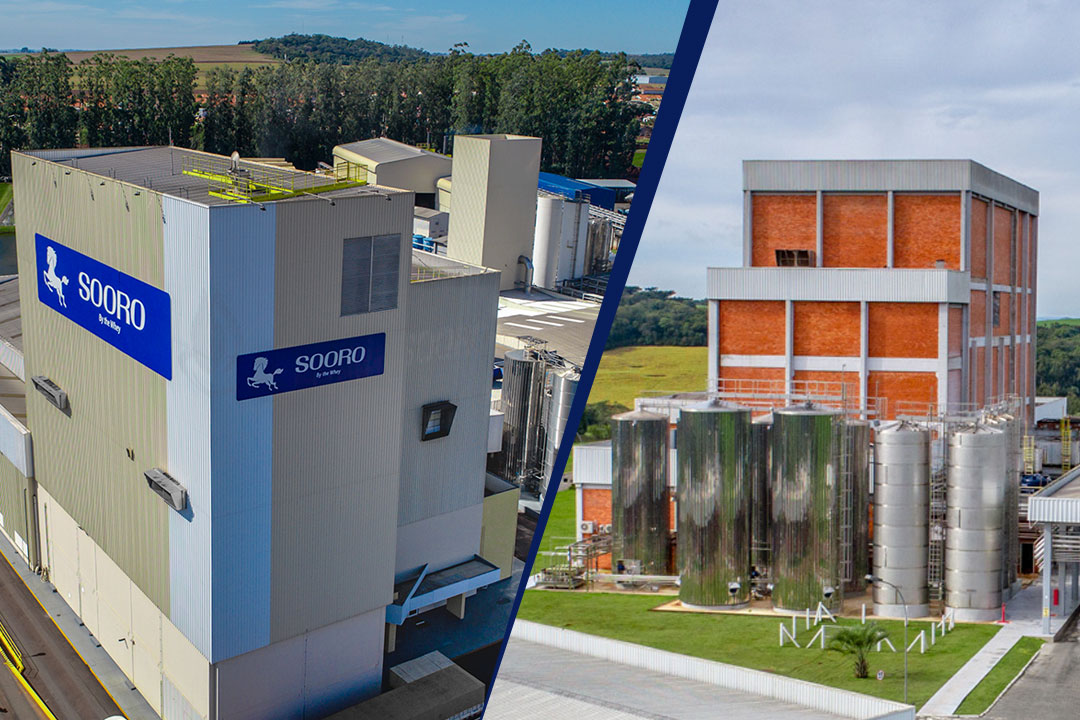 We transform whey into products with different concentrations of proteins. We are specialized in dairy ingredients and have a wide product portfolio and significant participation in the national market of Whey Protein Concentrated and Isolated, permeate and whey powder.
Result moves us
We are intimately connected with technology and food development, research is a constant in our company, with it an incessant search for what is new.
This search brings many stories, we grew and learned even more. We know that our product segment can still offer many solutions. Constant learning.
This is our profile.
What we seek to offer above all other things, are two important elements for today's days: knowledge and results.

---
Our Culture
We care for the partnership with stakeholders: employees, suppliers and customers.
Friend
Human
Partner
Committed
Next
Efficient
Where is our strength?
Our investments in production and innovation technologies, together with the FSSC 22000 certification, made us one of the precursor industries in Brazil to produce whey permeate, whey powder. , Whey Protein Concentrate 34%, 60%, 80% and Whey Protein Isolate.
We produce more than 80 thousand tons per year in 2 industrial plants
installed in the south of the country. Here we can count on the supply of high quality milk typical of the region. Benefited by a favorable climate, our serum comes from the manufacture of cheese using milk from mostly family properties that meet our requirements for animal comfort, balanced nutrition and health.
---
Our mission
Develop, produce and commercialize solutions in ingredients derived from whey.
Our vision
By 2022, be a reference in Brazil in the production of protein and whey derivatives.
Our values
Act with a customer focus
Permanent commitment to suppliers and business partners
Treat everyone with respect and kindness
We encourage and value our people by thinking and carrying out
Our path is governed by sustainability
Innovation and Technology provoke and inspire us
Generate value with an emphasis on profit