Come back
4 secrets about Whey that you need to know
Did you know that taking Whey is more complex than it seems? Today we bring you 4 secrets about Whey that you need to know.
Tricks, secrets and advice for those who want to improve the results of their workouts using this amazing supplementation.
Can I replace a meal with Whey Protein?
Secret 1: Know who Whey Protein is for
Consuming Whey allows you to increase your daily protein intake by 25g to 50g. Many bodybuilders and athletes need to increase their daily protein intake.
It is also indicated for other physical activity practitioners who consume insufficient protein.
Even those seeking to lose weight can invest in the ingestion of Whey. Studies show that consuming small doses of this supplement decreases appetite for a period of 1 hour and 30 minutes to 2 hours after ingestion.
The supplement mainly affects the production of hormones linked to the feeling of satiety.
Whey Protein is considered to be an anabolic protein. It has high digestibility and rapid absorption, besides being the one that most increases protein synthesis (responsible for recovering and repairing muscle fibers).
Its richness in amino acids is the reason for most of these benefits. A good example are the BCAAs (branched-chain amino acids), formed by:
Leucine;
Isoleucine;
Valine.
We can also find other nutrients in the product's composition. Some of them have powerful biological effects that help improve the immune system and vital functions of the body.
What is the secret: Is Taking Whey on an empty stomach ideal? Let's Explain
Secret 2: choose your whey supplier carefully
It's not just marketing: some brands have better products than their competitors in the food industry. It would be no different with supplements, right?
When choosing a brand, many people believe that only imported products have quality, which is not a reality.
Here in our green and yellow country there are countless companies that manufacture products of extreme quality. Therefore, don't buy into the idea of buying only imported Whey. Research and consume ours!
One of the ways to find out the quality of the product you are consuming is to analyze the quality seals.
We at Sooro Renner are committed to providing products that comply with worldwide quality specifications and standards, thus providing high quality products to our customers and consumers. Check here our certifications.
What is the secret: don't fall for the academy's bullshit, buy national Whey, yes, they are usually cheaper and are also products of excellent quality.
See also: Myth or Truth: Can Milk with Whey or not?
A quick tip about Whey's quality
When it comes to Whey Protein, reliable brands like to disclose who their raw material supplier is, especially those that care about quality.
Although there is not an agency responsible for the product quality report, all brands have the technical report of the protein used.
It is through this report that you will be able to identify whether the raw material has quality. Make it a habit when buying Whey Protein, because for each lot of the product there is a technical report.
When you know which company supplies the raw material, you should research its origin and understand where it comes from, how many years it has been in the market, and what its influence is in the world.
Take your doubts away: Whey's health benefits: how Whey even helps with immunity!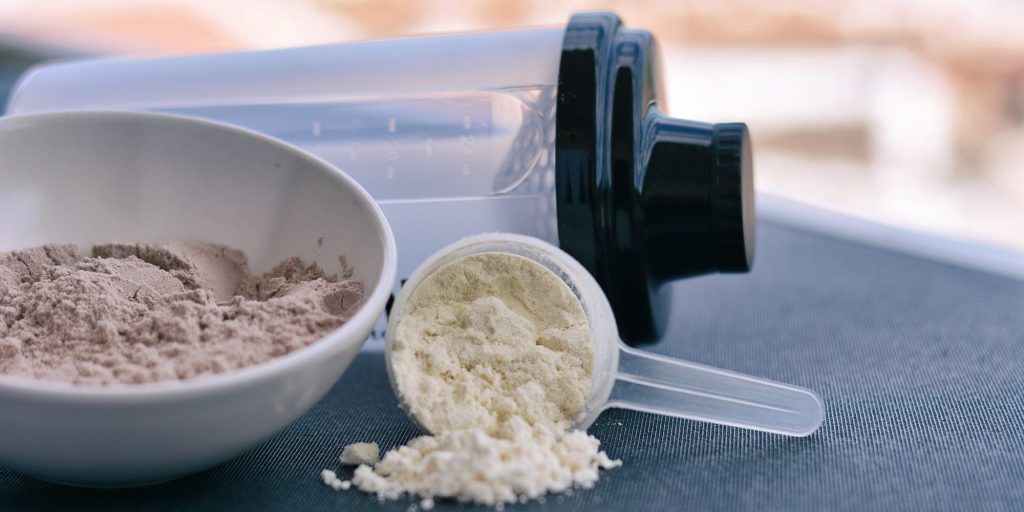 Secret 3: Take Whey Blend
Whey 3W is a formulation derived from all three types of Whey protein. It is composed of different amounts of Whey Protein concentrate, isolate and hydrolyzed Whey Protein, i.e. it is a junction of WPC, WPI and WPH (thus the 3W).
The food industry created this mixed version of the concentrated, isolated, and hydrolyzed Whey supplements, in which the proportion used in this model is 3:2:1 (that is, for each dose of hydrolyzed Whey, you will also have the addition of two doses of Whey isolate and three doses of Whey concentrate).
The goal is to maximize the properties of the product, increasing the quality, but keeping a competitive price.
What's the secret: Whey type 3W are great prices and have excellent metabolic responses.
Read next: The best foods to mix with Whey Protein!
Secret 4: Understand what solubility is
Some Wheys dissolve very well in water even if you just stir with a spoon, while others create lumps that you need to mash in your cup.
See, you need to check the solubility of various types of Whey, to make sure that yours is not the "lumpy" profile, as these usually take longer to be absorbed by the body.
What's the secret: test the Whey Protein, if it has a very difficult solubility, it probably takes longer to be absorbed by your body as well. Prefer those with faster solubility.
Want to know more tips like these? Keep following our blog.
We are always bringing you tips, news, and updates about the world of nutrition that generates results.
Thank you for reading and see you next time!